Queensland Police Rugby League
State Representative Squad 2008
Qld Police Vs NSW Police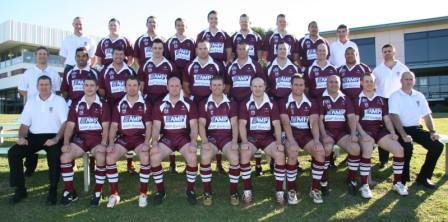 NSW Police 28 (Liam Watson, Mick Ricketts, Glenn Winter, Mick Ericson and Jon Bonasera tries; Jonathon Newton 4 goals) defeated Qld Police 14 (Brad Williams, Mick Gillett and Ash Purvey tries; Andrew Murdoch goal) Scrums: Qld Police 7-6.  Penalties: NSW Police 10-7.  First Scorer: Liam Watson (NSW Police).  Half-time: NSW Police 12-10.  Goalkickers: Qld Police – Andrew Murdoch 1/3; NSW Police – Jonathon Newton 4/5.